All-In-One Messaging Platform
Our Smart SMS & Digital Kiosk System offers everything you need to engage your audience using SMS and MMS messaging. All of our system features are included with any of our SMS messaging plans.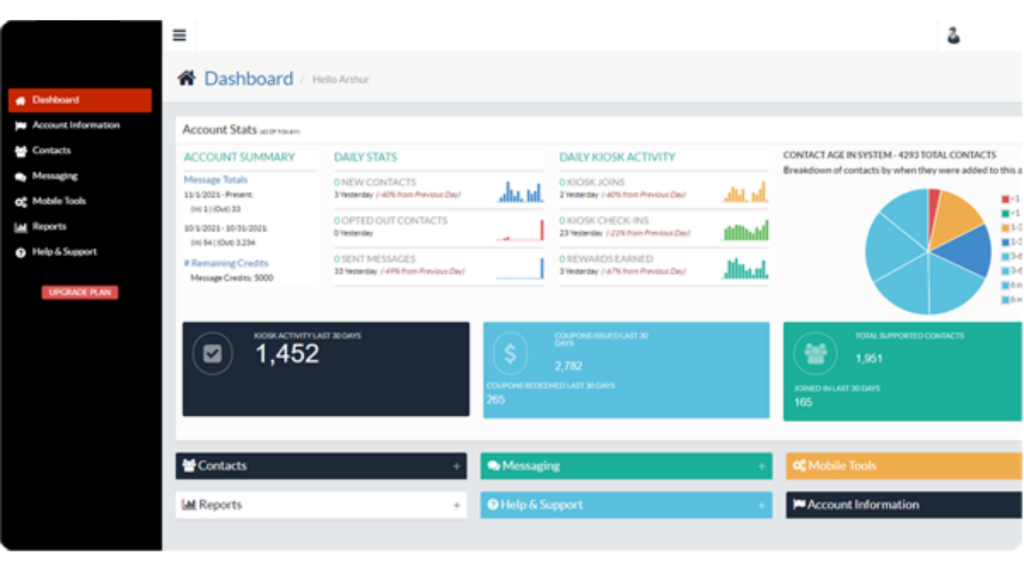 An effective mobile communications strategy encompasses a variety of ways to connect. With these new opportunities come new requirements to easily manage communication with your audience through text, MMS, digital kiosk, and mobile web. On top of that, every mobile touchpoint must be personalized.
The Smart SMS & Kiosk System is the only text marketing solution you need to accomplish all of this and more.
SMS Short Codes, 10-DLCs, and Text Enabled Toll-Free Number
The way that businesses deliver SMS and MMS messages to their contacts has evolved over the years. We are at the forefront of this technology and offer a comprehensive solution to fit your needs.
Short Codes
5 or 6-digit Short Codes are the "Gold Standard" for high volume commercial text messaging and are the main channel of messaging solutions in the United States and Canada. Our team handles the process of provisioning to make it seamless and fast.
10-Digit Local Codes
Want a more local presence? Register a new 10-Digit Local Code (10-DLC) or text-enable your existing business number directly through our system. 10-DLCs have been gaining traction and legitimacy with the carriers and can now support higher messaging throughput.
Text Enabled Toll-Free #s
Every new Smart SMS & Kiosk account includes a complimentary Text Enabled Toll-Free number that is DEDICATED to you and has been approved for SMS and MMS messaging at high volumes.
Schedule & Send To Large Groups
Use the Smart SMS & Kiosk System to communicate one-on-one or with mass text messaging to a large group of contacts all at once. Our system supports full two-way conversations with subscribers.
So Much More Than A Text Messaging Platform
These are just some of the advanced mobile tools Smart SMS & Kiosk System provides to compliment your SMS and MMS messaging strategy. All of these features are available with all of our messaging plans.
Scheduler & Text Reminder System
The TRS is a two-way text messaging workstation designed to help your customer service representatives communicate easily and effectively with your patients, customers, or guests. Click HERE to see more details.
Mobile Webpages
Design and build webpages that are mobile friendly. Embed a web form, YouTube video and more.
Digital Kiosk
Engage in-store customers with our digital kiosk solution and drive opt-in rates 500%-1,000% more than traditional mobile marketing.
The digital kiosk lets businesses engage customers with loyalty rewards program that increase customer retention, track user visits, and drive additional revenue.
NOTE: Also, learn how to combine the Smart SMS & Kiosk System, and the Lifestyle Savings Club (LSC), which increases cash-flow and guarantees monthly revenue stream.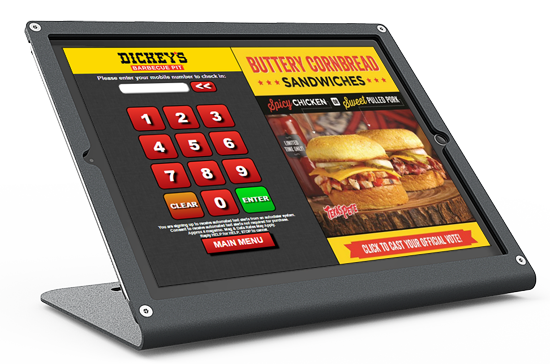 Other messaging platforms do NOT have this powerful technology! A Digital Kiosk is CRITICAL to your in-store mobile initiatives.
Click HERE for secured stand option #1
Click HERE for secured stand option #2
Mobile Coupons
Powerful visual coupons will help elevate your mobile game. Stay ahead of the competition and deliver visually appealing offers to your contacts.
Winner Selector
Use this tool to randomly select winners for your text-to-win promotions. Random winner selection can be setup in advance and automated.
Custom Web Forms
Custom and unique web forms help you capture additional opt-in contacts from your website. You can also link to a web form from one of your messages.
URL Shortener
Save on character space in your messages by utilizing our built-in URL shortener and convert lengthy URLs that eat up valuable characters to short ones.
3rd Party Software Integration
Integrate Smart SMS & Kiosk System capabilities with your existing software tools. This can include POS systems, E-Commerce Sites, Contact Management Systems, and more.
vCard Wizard
Setup a vCard for your business and deliver it to your contacts' phones seamlessly with a link or MMS messages. Contacts click on the link and save your business' contact info right into their phones.
Digital Waitlist
Upgrade your outdated waitlist experience by switching your manual process to a self-service touchless waitlist.
Build Opted-In Contact Lists
We offer a variety of tools that maximize your reach and build a powerful opted in database of contacts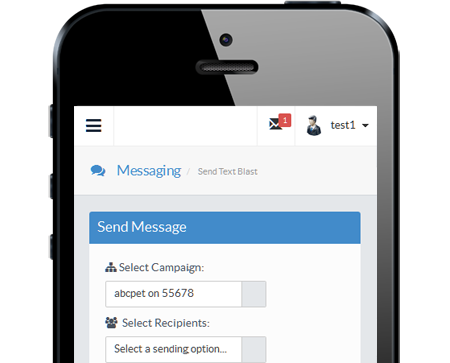 Loyalty Rewards System Features
Text Keywords
The most common method of building an opted-in contacts list is with a KEYWORD Call to Action that is promoted across your different marketing and communication channels.
Import Contacts
Already have a list of opted-in contacts? Great! You can easily import your list in seconds and start communicating with your audience.
QR Codes
QR Codes are a great tool to incorporate across your communication channels. Give people the option to text a Keyword OR scan a QR code to join your mobile program.
Web Forms
Design fully customizable opt-in web forms that can capture a variety of data-points. Forms can be easily embedded on a website.
Automate Your Messaging Engagement
Interactive Messages
Contacts will receive your welcome message when they first join a campaign. Interactive time delayed messages allow for automated drip messages that are spaced seconds, minutes, hours, days, or even months apart.
Trigger Messaging
Trigger messaging lets you setup automated messaging interactions based on custom criteria. Triggers can be one time or ongoing with flexible recurring frequency.
Birthday Clubs
Our automated birthday and anniversary alerts take minutes to setup and are a great way to excite your opted-in contacts and reinforce your relationship with them.
Scheduled Texts
Pre-schedule some or all of your message broadcasts in advance. Messages can be personalized, link to digital coupons, ask for responses, and can be delivered as SMS or MMS.
Recurring Alerts
Messages can be setup on a recurring frequency to send on a daily, weekly, or monthly basis for any length of time you need.
Click to register HERE.
Click HERE to order SMS/Text credits.
Inactive Customer Offers
The kiosk auto-engage drives retention by sending automated messages that target customers who have not checked-in to the digital kiosk in a designated number of days.
Manage Your Contact Data And Personalize Your Messaging
A robust Contact Management system allows businesses to manage custom data that is relevant to their organization. Create customizable web forms to gather information from your contacts and build a more complete profile of your subscribers.
Custom Data Fields
Manage your data with our standard data fields and create up to 10 additional custom data fields.
Data Capture
Want to gather more data? All you have to do is ask and the system will capture and store the data for that contact.
Target Lists
Segment your contact data into customized target lists for more targeted communication. Target Lists can be static or dynamic in nature.